Work near us? Save with us!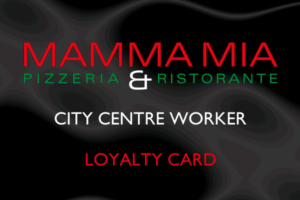 If you work in Bradford City centre, why not pick up a loyalty card and start saving on the delicious food at Mamma Mia.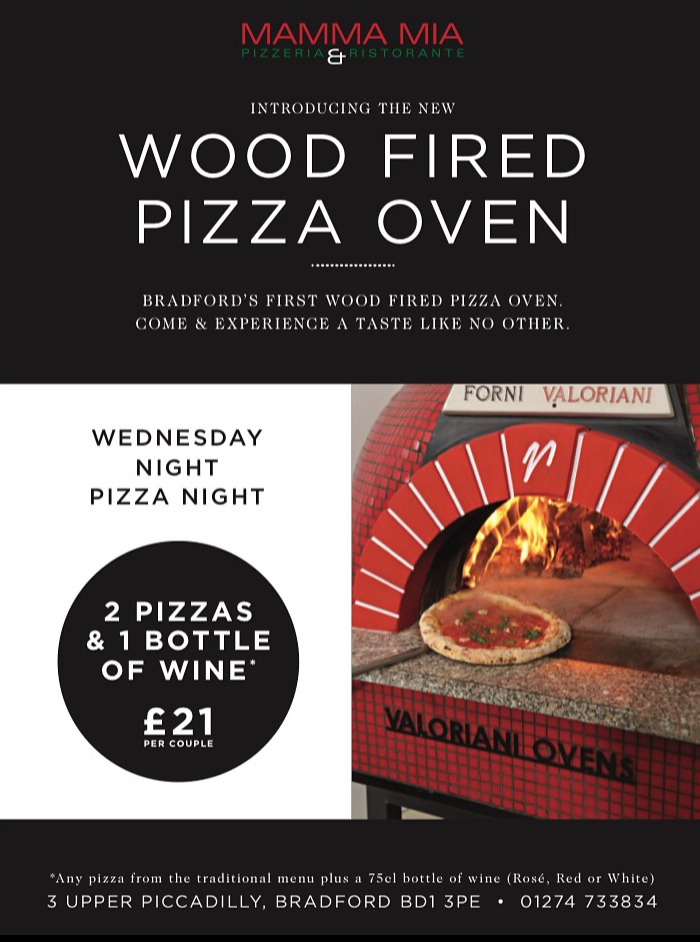 Christmas Menus
We're now taking bookings for Christmas. Check out our new menus for Christmas lunch, dinner and Christmas Day.
Christmas lunch and dinner menus
New Year's Eve Menus
We've got two menus for New Year's Eve, one for those of you who want to see in the new year with us and another if you'd just like toeat with us before 7:00pm then do your own thing.
Live music from 9:00pm onwards!
Take a look at our New Year's Eve menus
Mamma Mia in partnership with Bradford City FC
Mamma Mia is delighted to announce that we are the offical shorts sponsor for Bradford City for the 2017 – 2018 season.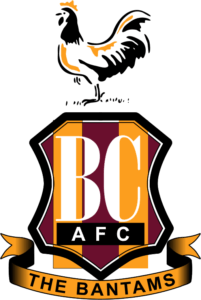 Opening times
Call us to book a table – 01274 733834
Monday Closed
Tuesday 12:00 – 2:00, 5:00 – 'til late
Wednesday 12:00 – 2:00, 5:00 – 'til late
Thursday 12:00 – 2:00, 5:00 – 'til late
Friday 12:00 – 2:00, 5:00 -11:00
Saturday 12:00 – 2:00, 5:00 -11:00
Sunday Closed for lunch, 4:30 – 'til late
WOOD FIRED PIZZA OVEN
We've installed our new, custom-built Valoriani wood fired oven. This means that Bradford's pizza lovers will now be able to enjoy the unque, delicate flavour and texture of a truly authentic, wood-oven baked pizza. No other restaurant in Bradford can offer this.
Special Occasions
Mamma Mia has always been a favourite venue for birthdays, anniversaries and many other special occasions. If you'd like to arrange your party here – pperhaps even with exclusive use of Mamma Mia, call us on 01274 733834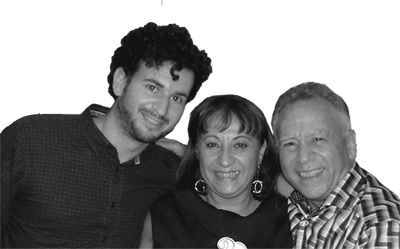 Thanks for calling into Mamma Mia, Bradford's favourite Italian restaurant. We're Nella and Gianni Massimo – and that's Leno on the left. We've been preparing and serving authentic Italian food in Bradford for over 30 years. Owned and run by our family from the start, we've been delighting our customers with quality Italian homecooking since 1985.
Our menu is a treasure trove of Italian favourites
and our range of vegetarian dishes is extensive. We also have a black board of special dishes which changes frequently. Our special dishes always feature seasonal produce and fish with the occasional creative surprise from the Massimo Family kitchen!
Make a Reservation
You can book your table by calling us now on
01274 733834
Our Chefs' skills recognised by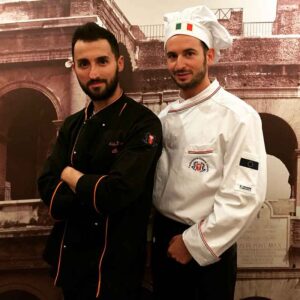 Mirko and Leno took their traditional Italian cooking skills to the next level by qualifiying at Milan's prestigious culinary institute.